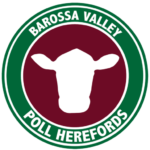 Barossa Valley Poll Herefords was established in 2015. The First cows were the purchase of 24 Heifers from Bowen Stud North of Barraba near Tamworth in NSW. Bowen has a magnificent reputation and we believe their genetic package was the perfect fit for our foundation stock.
The second mob of 26 Heifers we purchased was from YavenVale South of Adelong near Wagga in NSW. YavenVale also has a magnificent reputation and their genetic package also fitted perfectly into our breeding program.
So with two outstanding bloodlines as foundation stock we get the opportunity we believe to establish quality stock from a proven genetic base.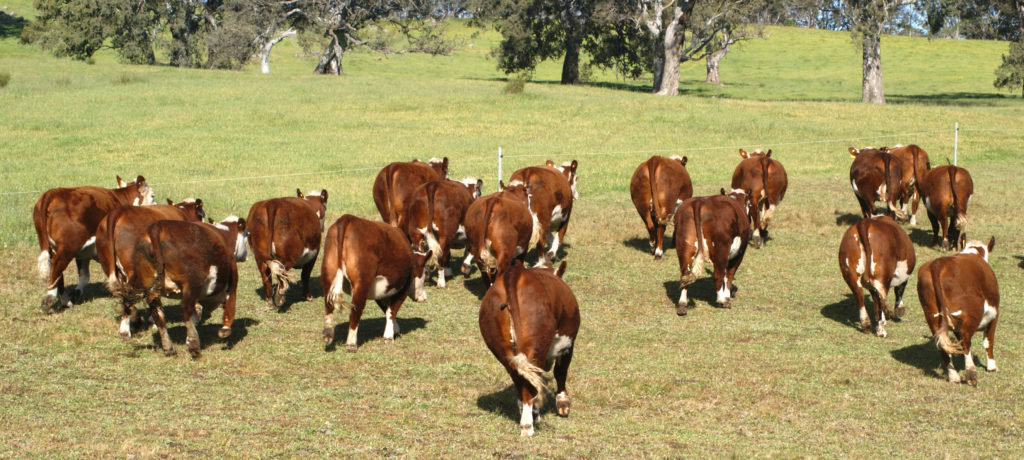 Our breeding principles will focus on stock that have muscular square frames with solid bones in the legs. We want cows that are moderate to large in size; good mothers that calf with ease; and produce calves that give us weight as yearlings, and steers that can handle the station country. EBV'S need to correlate with our visual appraisals, so we get a good balanced, genetically advancing drop of calves every year.
Our first stud bull purchase is Headmaster YAVH458. Headmasters first calves out of the Bowen Heifers will be ready for sale as yearling bulls in the winter/spring 2017.